A tailor made web programme for Young People to develop financial know-how, improve reading and writing, working with numbers and life skills generally, to make you better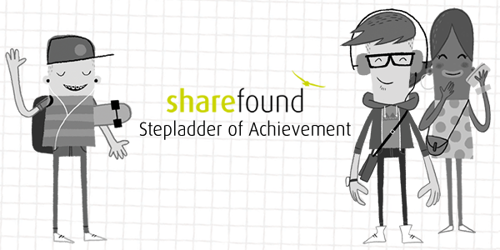 placed to achieve your aims in adult life. Stepladder has 6 Steps, shows your progress when you successfully complete a Step.

REMEMBER: Stepladder of Achievement DOES NOT pay any financial rewards for steps completed. This is only available with Stepladder PLUS!!! To find out if your council is running Stepladder PLUS, speak to your Social Worker.
The programme is open to all 15 -25 year olds and offers young people the chance to have a personal mentor where it can be arranged, to help with progress and to provide support when moving on to further education, training, or employment. A great opportunity to learn about money.
In order to take the Stepladder programme you must:
Have reached your 15th birthday
Here are the steps
Literacy – that is, reading and writing 
Numeracy – that is, handling numbers 
Financial capability (1) Making my Money Work – basic money sense 
Plan for the future – 250 words on how you plan adult life 
Financial capability (2) Managing my Money – an 8 week radio course with lots of money info 
Mentoring - securing future education, employment or training, with individual help 
Benefits for young people
Easy learning, anytime, anywhere! All you need is internet connection, then work at your own pace, measure your progress, and complete each step.
Learn how to manage your money as a life skill
Start planning for your future and get a personal mentor
Consider becoming a mentor for the Stepladder of Achievement for someone else in the future.

If you have any questions or problems with Stepladder, contact Programme Coordinator Madeleine on 01296 310405.